Archive for the 'Pets & Animals' Category
Sunday, December 22nd, 2013
Merry Christmas and Happy Yule! This is a photo I took of Punzo the other night. When I uploaded it to Google Plus, they applied an Auto Awesome filter that made it twinkle. You can see the original image by visiting my Flickr Photostream or by clicking here.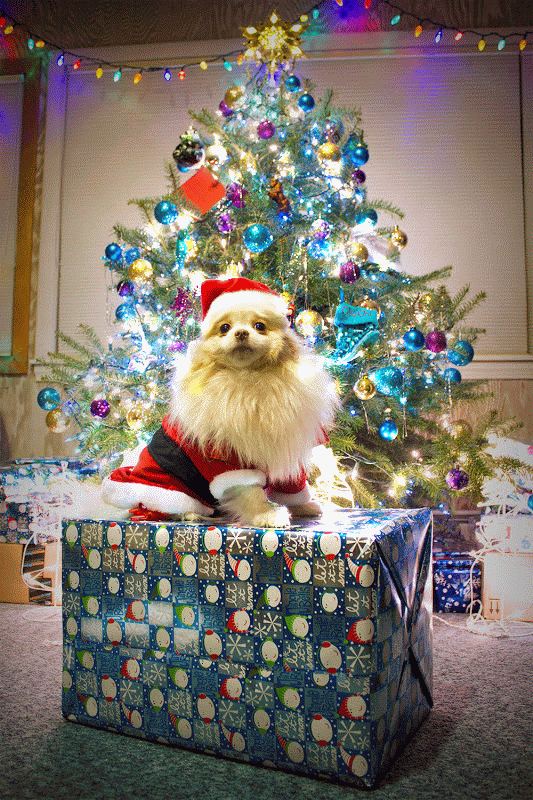 Only a couple weeks have passed since my last post and in that short time New Mexico and Utah managed to legalize same-sex marriage via high court rulings. Marriage licenses have already been issued as anxious couples attended early morning openings at various county clerk offices. This will make for some happy couples this holiday season. There is clearly momentum gaining fast for marriage equality and where I initially thought it may take 5-10 years to get every state on board, I now think that we won't have to wait any longer than 2015.
The Winter Olympics in Sochi, Russia are going to be very interesting. Several national leaders and celebrities are boycotting the event due to Russia's newly implemented anti-gay policies. Three openly gay olympians – Caitlin Cahow, Billie Jean King, and Brian Boitano – have been selected for the official U.S. presidential delegation to represent the United States. I think it's exciting to see this level of international involvement and I expect to see many visible pro-GLBT messages at this year's events. The Olympics are about people coming together in a spirit of international unity, friendly competition, and a celebration of diversity.